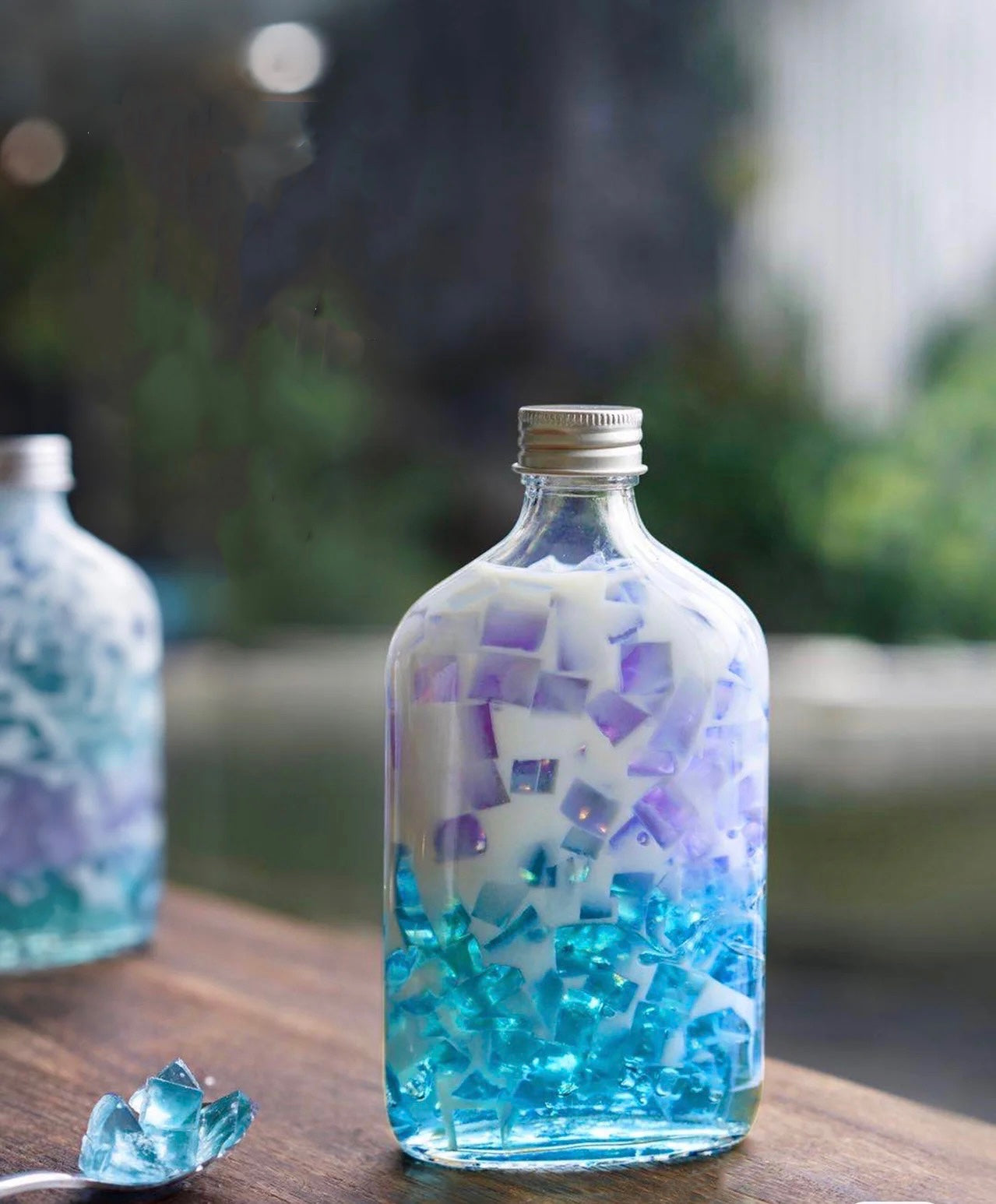 Starry Sky Latte
INSTRUCTION
1.Brew two cups of butterfly pea flower tea then add some sugar.
2. Add some lemon juice into one of the cup and turn the tea into purple.
3. Pour the tea out into two separate square containers then add some gelatin powder.
4. Wait the tea to cool down and become jelly.
5. Cut the jelly with knife into small cubes.
6. Fill the bottle to 80 to 90 percent with one layer of blue jelly after one layer of purple jelly.
7. Add some milk into the bottle.
8. Enjoy the jelly together with some nuts.