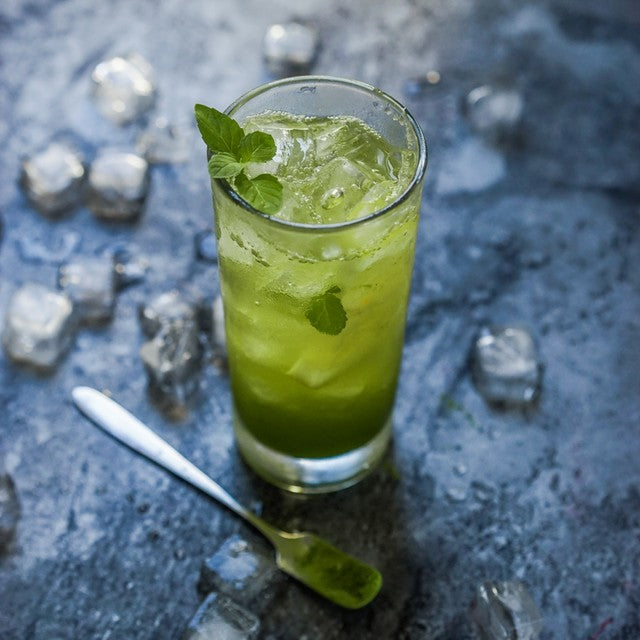 Matcha Mint Mojito
We're loving these Matcha Mojitos so matcha! Matcha is a green tea made from stone ground tea leaves. It's packed with nutrients and antioxidants, so why not add it to a yummy cocktail? We made a classic mojito recipe, we like them with a lot of mint leaves (you can't go overboard!), lime juice, a little cane sugar and a tablespoon of matcha powder.  So if you're in the mood for a healthy cocktail that also has a healthy twist, try this Matcha Mojito recipe! Cheers!!
15 sprigs         fresh mint
1/2 lime          cut into 4 wedges
1 tablespoon   cane sugar
1 tablespoon   matcha powder
1½ ounces       white rum
5 ounces'         club soda
DIRECTIONS:
In a tall glass, add the lime wedges, mint leaves, sugar, matcha, and muddle until all the ingredients are mixed together.
Add in the rum and club soda and top with ice.
Garnish with mint and lime.
  Like our recipe? Click here to subscribe for our weekly free recipes